100% OF THE FUNDS RAISED SUPPORT RECOVERY EFFORTS. 
Together, we will overcome this health and economic crisis. The fight is long from over, but we are rebuilding for a better, more equitable, more resillient community. We don't do our work along. We are in this together because we are better together. It is the strength of our community partners, volunteers and donors that drives real change and we need your help! 
Since the beginning of COVID-19, United Way has been responding to local needs. As the needs evolve, so does United Way's assistance. COVID-19 is a new challenge for us, but we will rebuild together.  
We don't want to get "back to normal." Normal was not working for many in our community who were struggling to make ends meet every month. We need to reimagine a new normal that results in success for all our neighbors in need and builds our community to be stronger for the future, inevitable crises.
Now, more than ever, we need your support to do what we do best in the aftermath of disasters - help our community respond, recover, rebuild and reimagine for the long term. Help us as we continue to rebuild our community. 
WILL YOU JOIN US? EVERY DOLLAR MAKES A DIFFERENCE!
Since the beginning of COVID-19, families receiving assistance are those who have never engaged resources before. Each week, there has been an increases in the amount of individuals and families seeking assistance. Help us make a difference in the lives of those who need us most.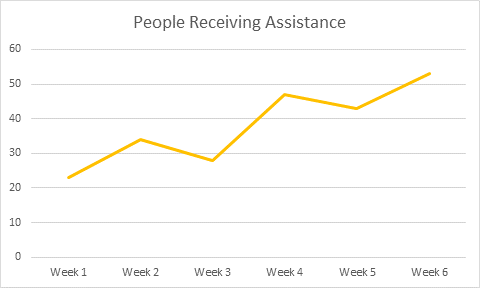 THE IMPACT!
Because of the kind gifts from our community, the United Way COVID-19 Emergency Fund has so far helped ensure: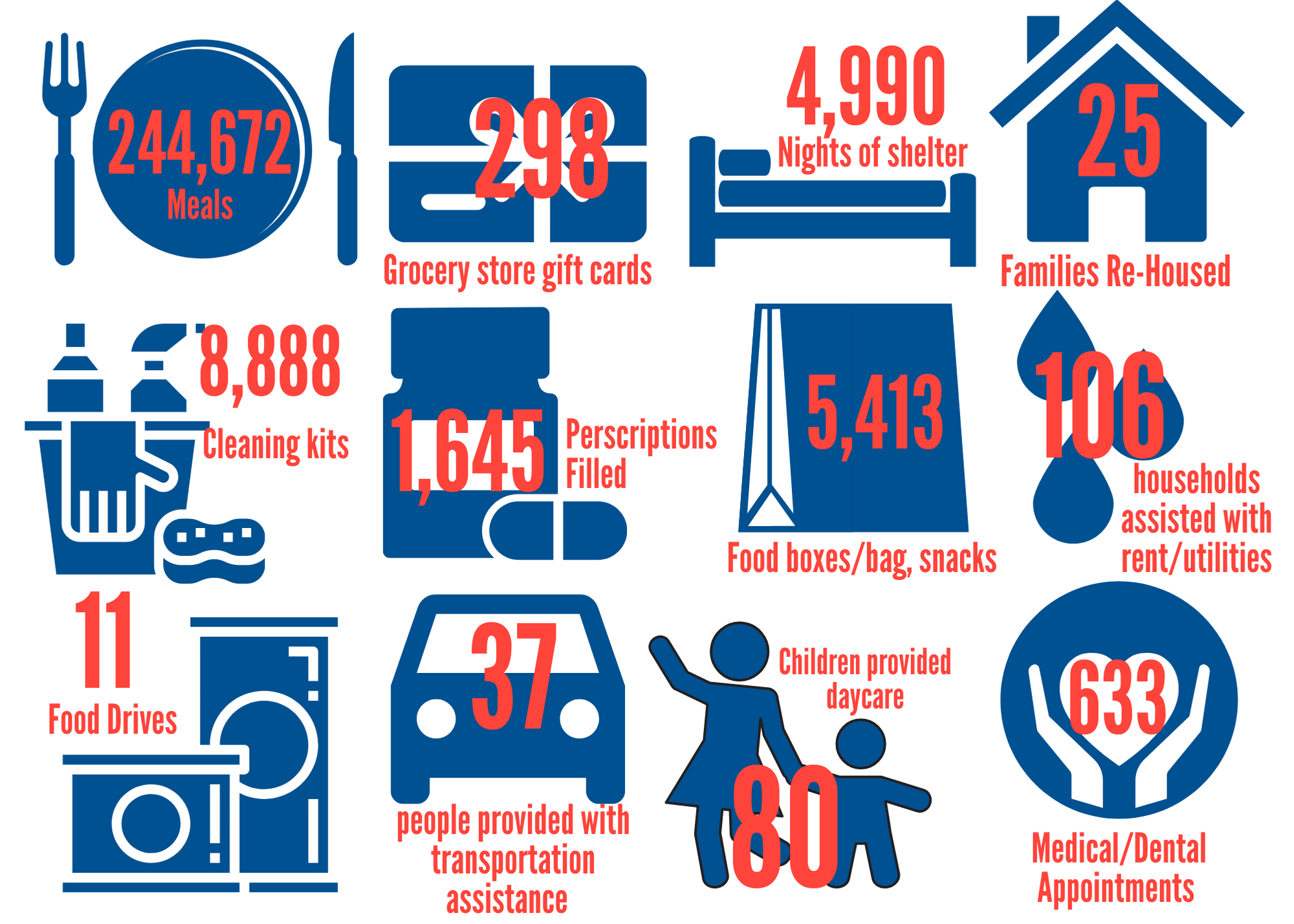 Thank you to our community partners who have made gifts to the COVID-19 Emergency Fund: