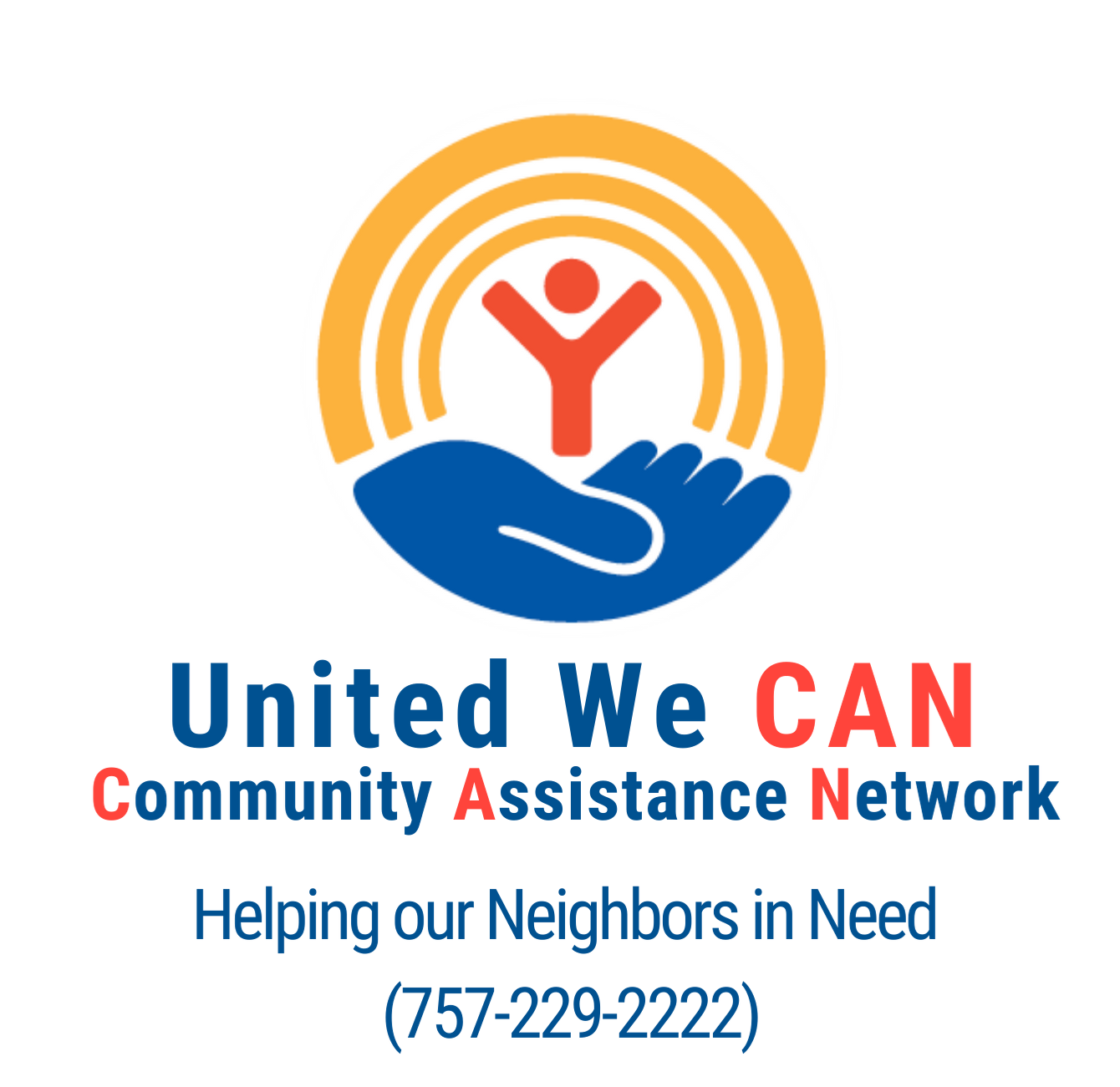 If you or anyone you know is facing a poverty related crises and resides in:
Gloucester County, Hampton, James City County, Mathews County, Newport News, New Kent, Poquoson, Williamsburg, or York County,
call United Way's Community Assistance Network (CAN) at 757-229-2222
United Way's Community Assistance Network (CAN) is a robust network of diverse community partners working together to keep our neighbors housed, healthy, and thriving. CAN consists of frontline direct-service organizations, providing the critical programs and services our at-risk neighbors need to overcome the cycle of poverty.
Through this network, United Way of the Virginia Peninsula (UWVP) employs advocates who provide resource navigation and referral services to residents of our community facing poverty-related crises.
Why United Way?
When an individual or a family faces a hardship, it usually takes the expertise of multiple agencies to find them the help they need – no one person or organization alone can solve the complex issues related to poverty. This is where United Way comes in – to bridge those resources, and find solutions to solve the entire issue.
Increasing Our Impact…
Approximately 41% households on the Virginia Peninsula are living at or below the federal poverty level OR as ALICE, how United Way refers to the working poor. ALICE stands for Asset Limited, Income Constrained, and Employed. ALICE households make "too much" to qualify for government assistance, but too little to make ends meet. ALICE is one incident away from not being able to feed their family or pay their bills. When these individuals need help, they often have to navigate multiple phone numbers and websites to obtain the assistance they need.
UWVP's CAN provides human service advocates to connect families with resources and support systems that address immediate needs as well as long-term services to lift people out of poverty. The advocates work closely with various human services organizations to provide resource navigation, relationship-based referrals, and increased accessibility to community assistance and support. CAN provides a holistic support system to people in need and, ultimately, the entire community.
Addressing Our Community's Greatest Needs…
Residents across our community continue to experience issues related to the negative health and economic impacts of the COVID-19 pandemic. United Way's Community Assistance Network (CAN) advocates refer VA Peninsula residents in need to our local impact partner agencies for assistance with poverty related crises.
United we CAN lift our neighbors in need out of poverty
Donations to UWVP help ensure our nonprofit partners have the resources needed to serve our most vulnerable neighbors, and continue to respond to our community's most urgent needs. Thanks to the generosity of our Board of Directors, no administrative fees are taken out of your gift to United Way or its collective impact agencies ensuring 100% of your gift goes back into the community!