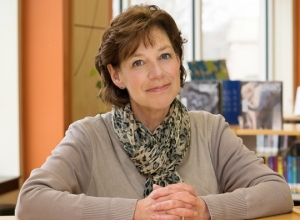 Chief Development Officer
kedwards@uwvp.org
Kathy Edwards, retired president and CEO of An Achievable Dream (AAD), began her career in public relations.  From the mid-1980s to the late 1990's, she managed all PR functions, first for Hampton University and then Christopher Newport University.  In 2000 she signed on to direct development and communications for An Achievable Dream, a non-profit in Newport News, Virginia, that has won plaudits for its rigorous attention to academic, social, and moral education at two schools for students in grades K-12 in Newport News.  She advanced in the organization to chief operating officer.  She was named President and CEO of An Achievable Dream in December 2013.
As CEO of AAD, she led the organization through its first expansion to Virginia Beach starting with grades kindergarten through second with plans to add a grade in subsequent years to eventually serve grades kindergarten through 12th by the year 2025 in two schools similar to the Newport News model. She led the strategic plan to expand the organization further with a licensing funding structure resulting in a five-year agreement with Henrico County to operate school(s) using the same, successful education model used in Newport News and Virginia Beach.  This funding model allows the organization to expand even further to other school districts to serve more children and creates a new revenue stream for the organization beyond the existing fundraising model. 
In five years as CEO, she raised a total of $26 million to fund the schools in Newport News and Virginia Beach, and the college scholarships for all graduating classes through 2021. Having selected and mentored her successor over five years, she led a smooth leadership transition upon retirement.
In 2023, Kathy re-entered the workforce and came to United Way of the Virginia Peninsula (UWVP) to be a part of the collective impact and the difference that UWVP makes to improve the lives of our community's citizens.